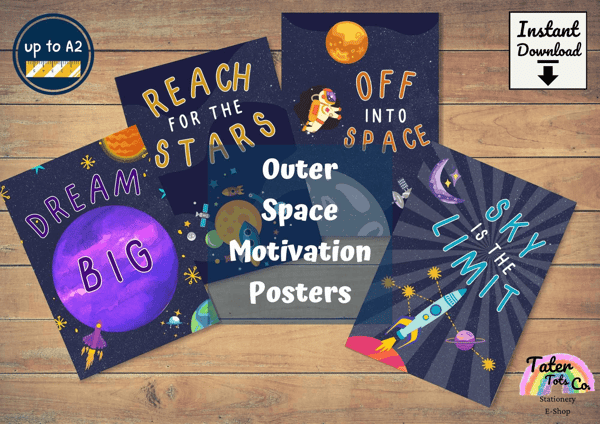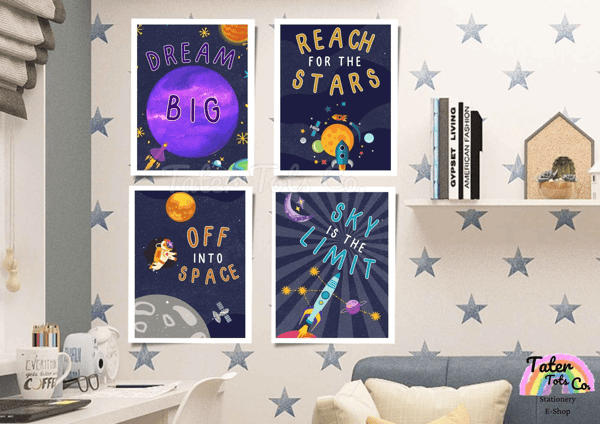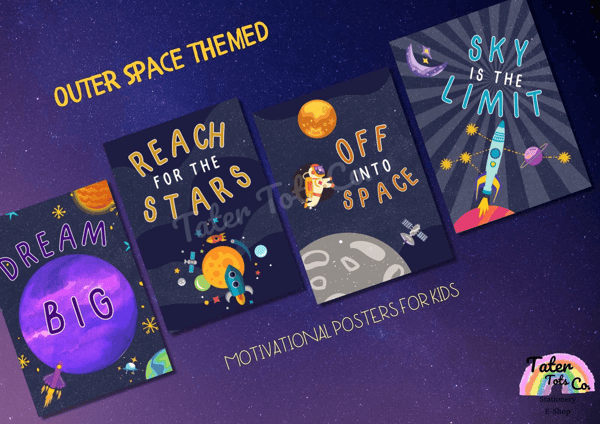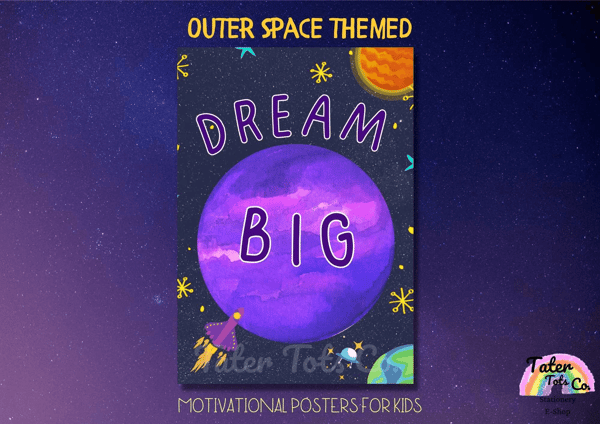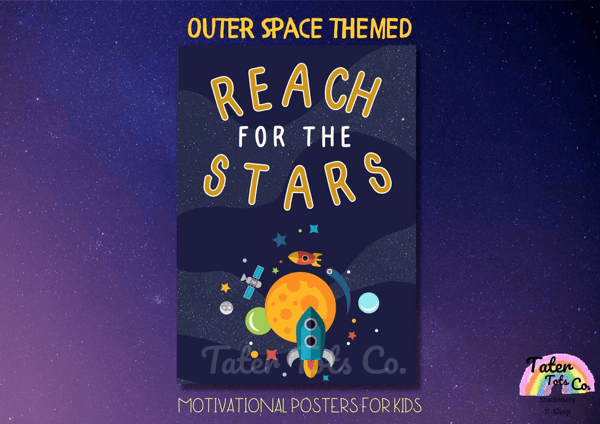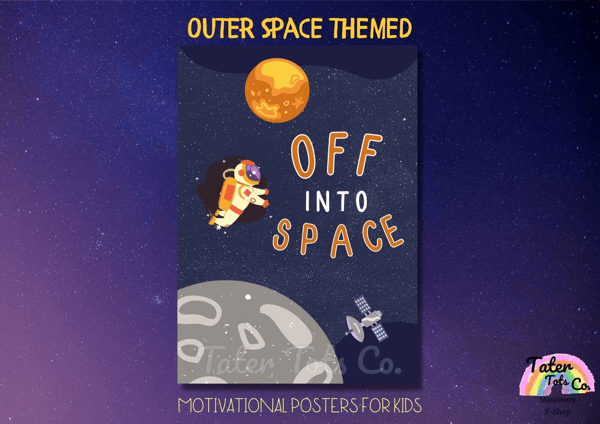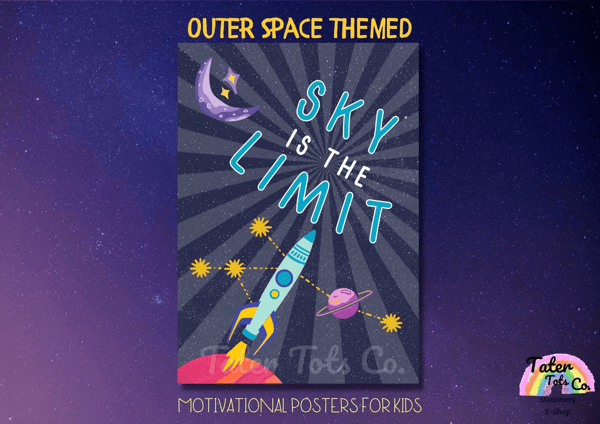 Boys room decor, space themed nursery
Set of 4 outer space motivation poster Instant Download (PDF)
This is a 4 piece set of outer space posters suitable to be displayed in a kid's bedroom or as space themed nursery wall decor.
It can be printed up to its actual size of A2 (16.5 x 23.4 inches).
These outer space posters include a simple inspirational quote to help kids maintain positive attitudes and self-confidence. It reinforces a growth mindset and inspires creative imagination.