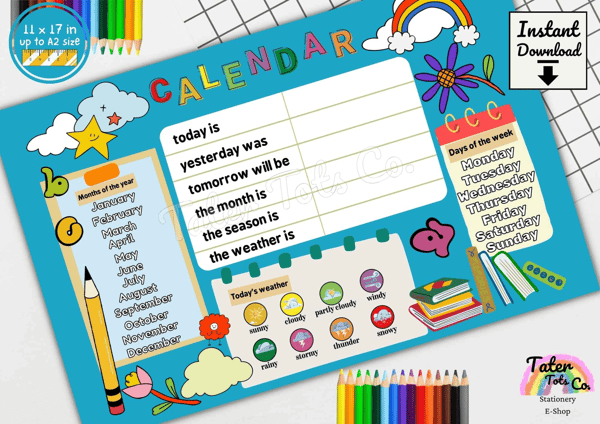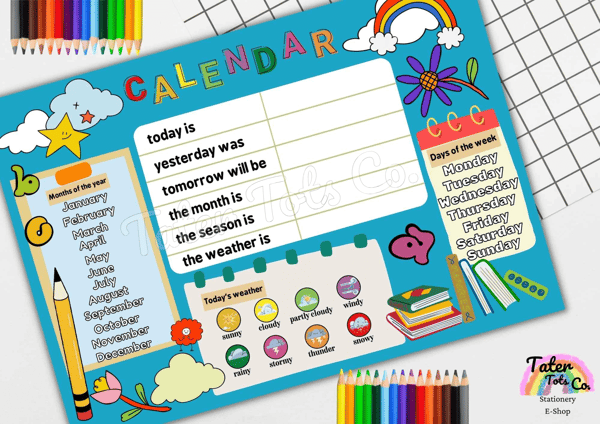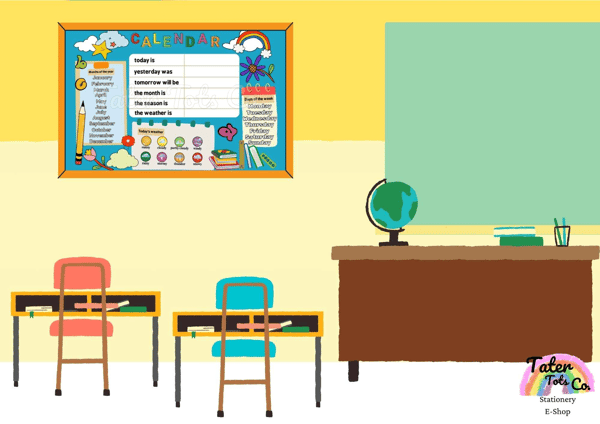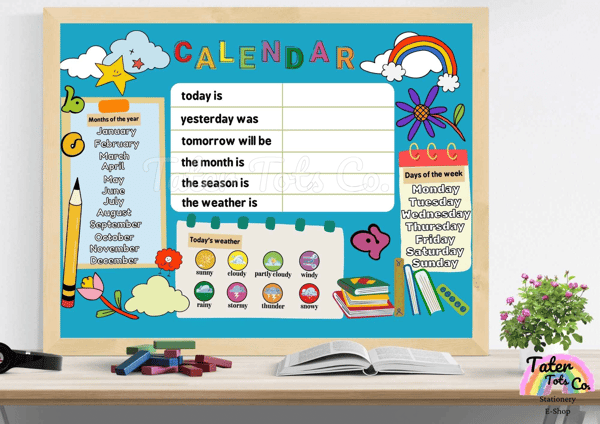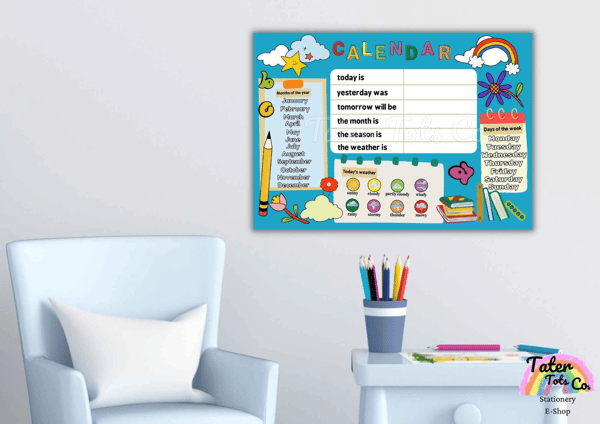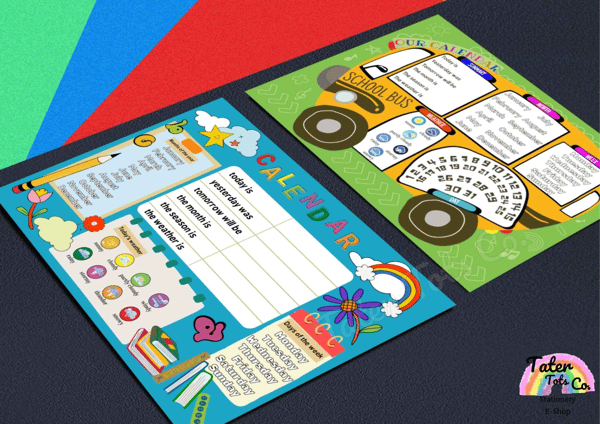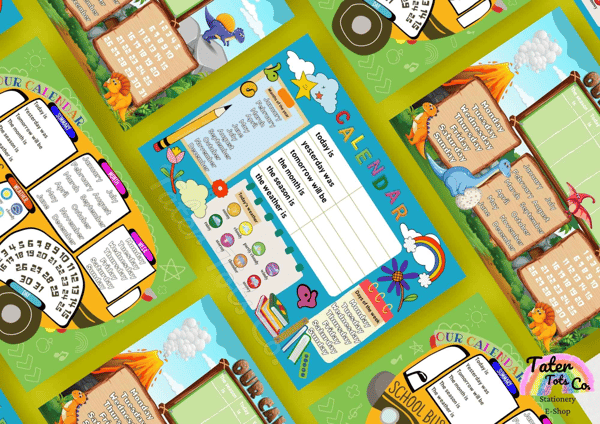 Preschool Calendar classroom kids calendar
Days of the week, Baby Activity Mat, Preschool worksheet PDF
If you'd like to save time and effort setting up or maintaining an educational calendar in your home or classroom space without small pieces and assembly, then this is the calendar for you!
This is a colorful doodle calendar poster for kids which can be used as nursery/playroom decor, as a homeschool preschool resource, or in the classroom as a teaching resource.
This educational wall print is an excellent tool for early learners to learn about calendar months, weeks, days, seasons, and weather.
It can also be used as a coloring activity or a learning placemat where kids can color the month & day of the week and also fill in the blanks in each day's summary.
Laminate and pin-up on the wall or bulletin board or place in reusable dry erase pocket to use with markers.
A fun coloring re-usable activity placemat for preschoolers to learn about calendar, days and dates.
The ideal size to print for placemat is on
17 x 11 in paper.
An educational poster that can be put up on kids' room walls for daily learning and decorative purpose.
The ideal size to print for poster is on A4 sized paper.
Dimensions: A2 size and 17 x 11 in
File Type: PDF
Size: 1.99 MB
This is a digital download, no physical item will be delivered.
Once purchased you will receive the file download in a high-resolution PDF file
Colorful Doodle Calendar Poster for Kids A2

Colorful Doodle Calendar Poster 17 x 11 in (for placemat)
Copyright Tater Tots Co 2022.
By purchasing you are granted permission for personal use only and not commercial use.
Sharing of files is strictly prohibited. Files may NOT be resold or posted in digital form, as a free download, or as a printed piece.