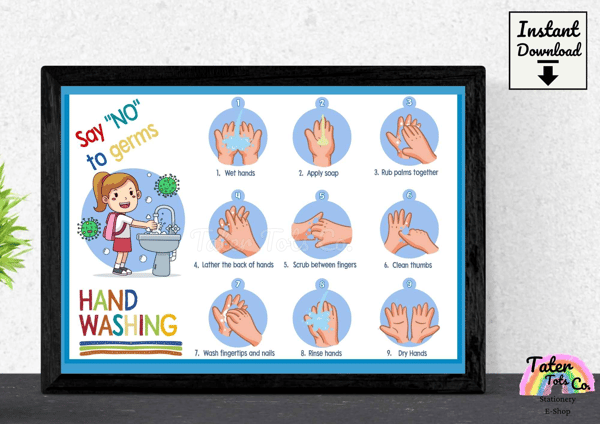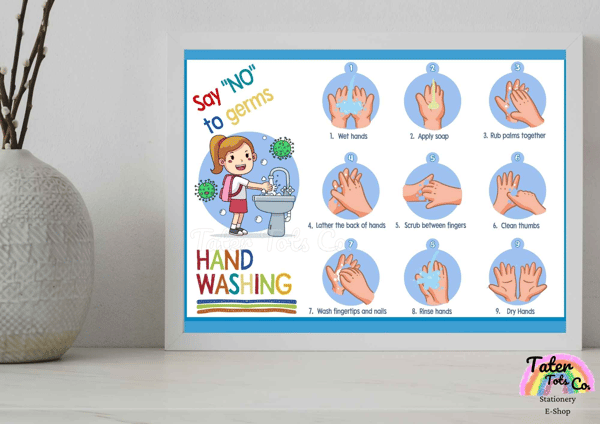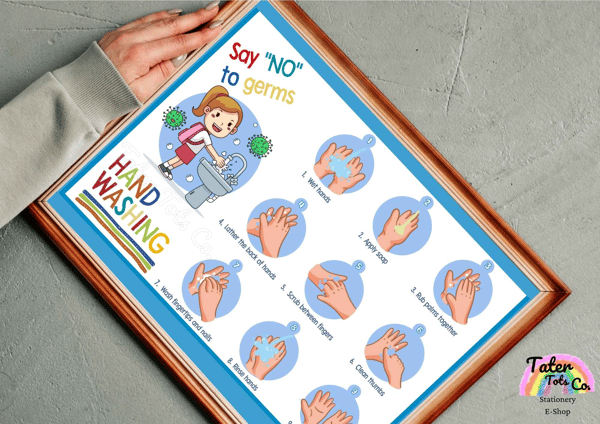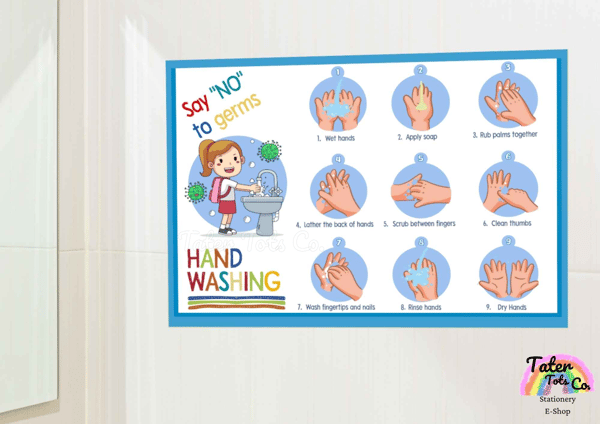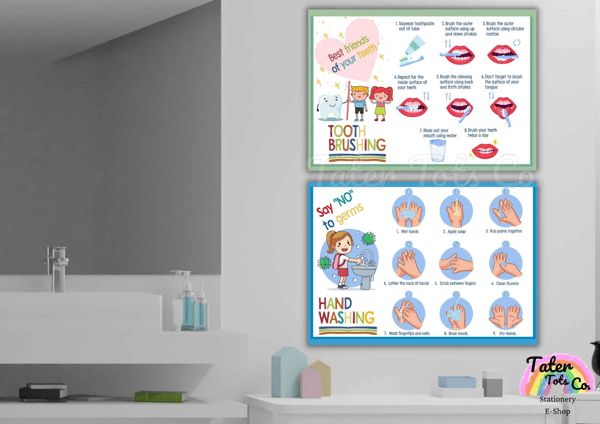 Hand washing poster Kids bathroom Educational Poster
Toddler Learning Preschool printables Instant Download (PDF)
The hand washing poster serves as a reminder for children on the steps to wash hands at home or in school. They are constantly reminded of the multiple steps of washing hands in the bathroom. It can be displayed anywhere in the bathroom or used as a classroom display.
This wash your hands sign is designed such that the words are simple for young kids to understand with a visual guide.
Especially helpful for children who need visual prompts to learn the sequence of movements when washing hands thoroughly. This educational poster is a great way to teach children the importance of good hygiene and the best method of washing their hands.
How to teach kids handwashing
Washing hands is one of the most important habits you can teach a child from young.
This quick guide will go through resources for handwashing tips and best practices easy enough for young kids to follow!
Read more on the article here and download a free "When to wash hands" poster!