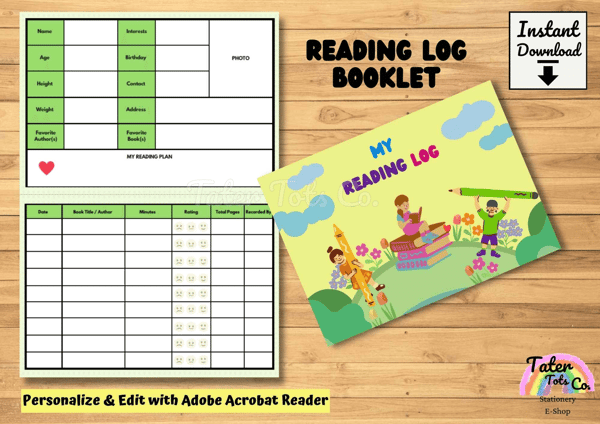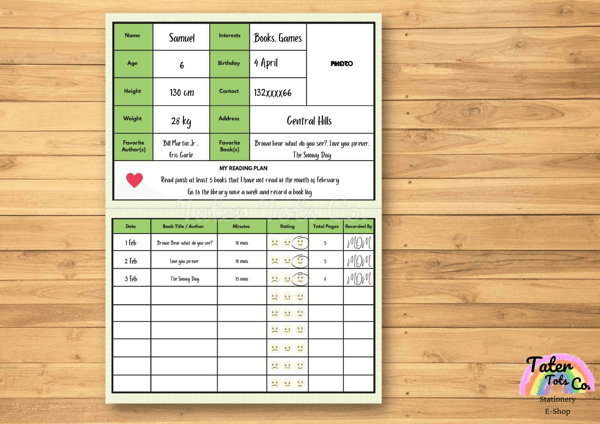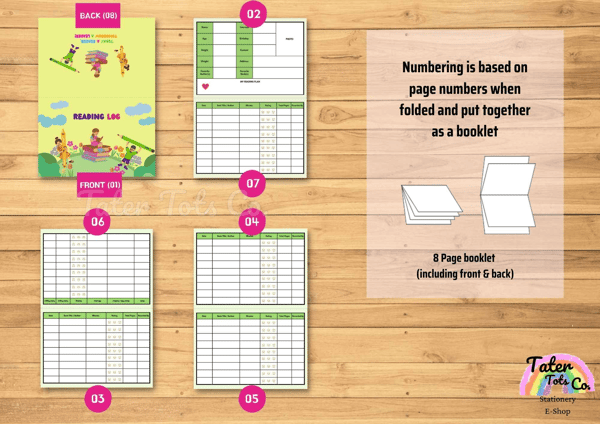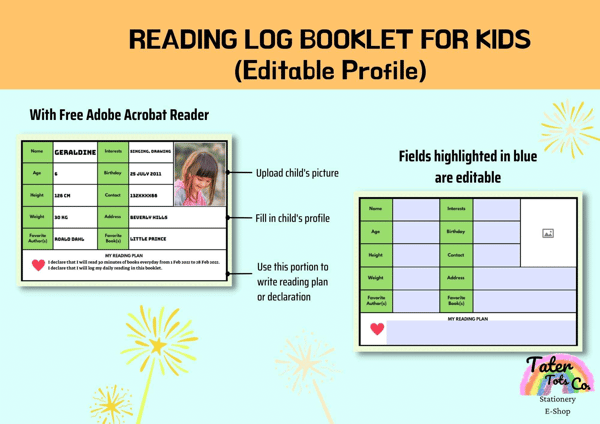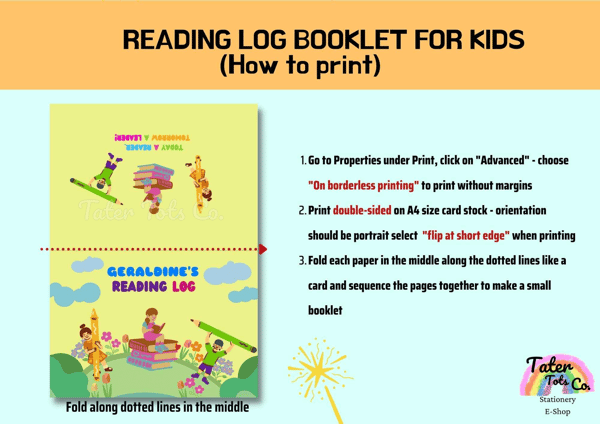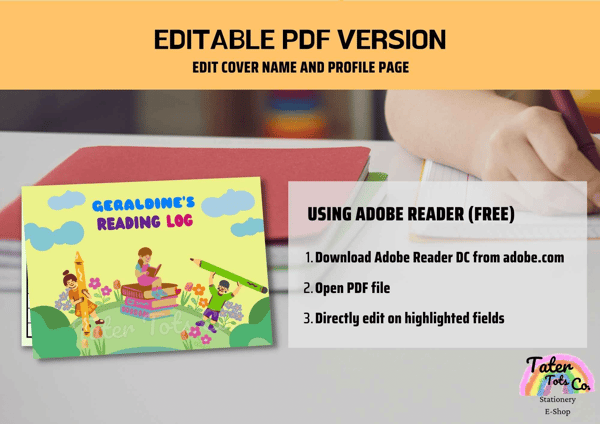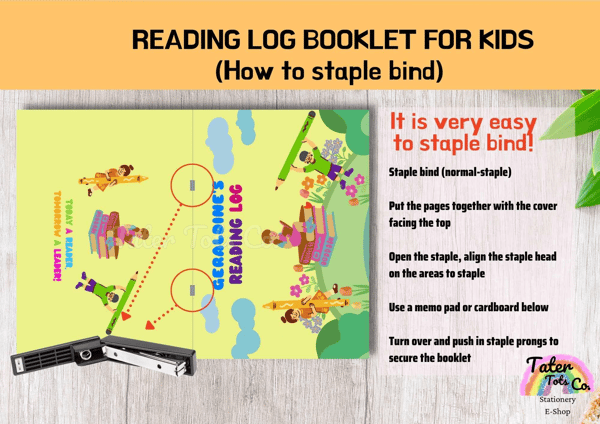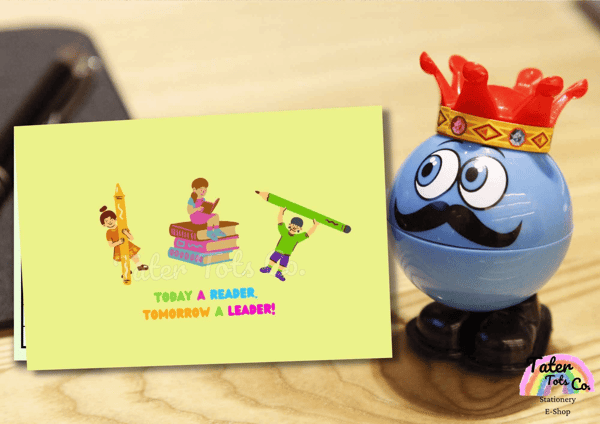 Reading Log booklet kids reading
reading tracker Personalized Editable PDF (Today a Reader)
This is a printable reading log booklet for kids. It is suitable for kids of any age to be used for classroom, homeschool, vice versa.
Monitor kids or students in their reading using this handy reading log template. It allows kids to track their reading history, time spent in minutes reading, and rate their books. The cover page can be personalized and the profile page can be edited with the child's profile and photo (passport size) with Adobe Acrobat Reader fillable form.
This reading log template has space for you or your child to write the name of the book, the author and rate the book. Reading logs help children keep track of all the books they've read. It also allows parents or teachers to see how often children are reading and what sort of books they like.
Today a Reader, tomorrow a Leader
Are you actively setting aside time everyday to read to your child?
If you're not it's time for your child to start learning to read by practicing the habit of reading.
This reading passport is designed as a simple book tracker suitable for young kids to take an active role in their reading journey.
The highlight of this reading passport is that it can be personalized on the front cover with your child's name.
Secondly the profile page can be edited so there's no need to manually fill in the details of your child .
Simply click on the image to upload a passport sized photo of your child and fill in the highlighted fields.
How to teach a preschooler to learn to read
We have more compilations of tips and tricks to help preschoolers learn how to read on their own.
Other than reading logs, learn about other reading tools that can engage young readers.
Start your reading journey with your child now, enjoy reading time together and get motivated with our reading and study proverbs with simple explanations.
Read more here.
Dimensions: 8.3 x 11.7 in
File Type: Editable PDF
Size: 6.33 MB
This is a digital download, no physical item will be delivered.
Once purchased you will receive the file download in a high-resolution PDF file
Editable_reading_log_ver2

Default reading log_ver2

Editable PDF User Guide

Copyright Tater Tots Co 2022.
By purchasing you are granted permission for personal use only and not commercial use.
Sharing of files is strictly prohibited. Files may NOT be resold or posted in digital form, as a free download, or as a printed piece.